Birth Story: Dramarama Josh
6 years ago 7 year ago, Mike and I were typing out our birth plan and I had my giant suitcase packed ready to leave the house at 5:30am to get induced at 7am. Josh was getting too big and if I wanted to have him naturally, it had to be done 2 weeks before the due date.
We went over EVERYTHING in detail and notified the nursing staff that we were under no circumstance deffering from our set in stone birth plan.
1. No C-Section.
2. No epidural unless pain is too unbearable.
3. Nothing but breast milk.
4. Josh is to stay and sleep in my room during our whole hospital stay.
We heard babies being born throughout the day and night but Josh wasn't coming at all and I was INDUCED! These other women were checking into the hospital and having their babies before me and our happiness for them turned into bitterness and anger, hahaha. Mike and I went from "Awwwwwwwwwwwe, how awesome!" to "WTF!!"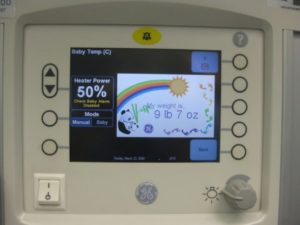 NOTHING WENT AS PLANNED but I still had a healthy baby boy in the end and that's the most important thing.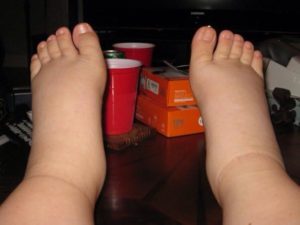 Did I mention I packed a large suitcase? I didn't use anything I packed meticulously except for my toothbrush.
Screw the birth plan…let go and let God.
It all worked out the way it was supposed to anyway <3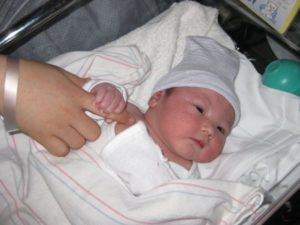 WAS YOUR FIRST PREGNANCY PLANNED?
Yes and no. Mike and I had been married for about a year and I was starting to freak out about my age and how a lot of women have a hard time getting pregnant in their 30's. I read on the internet somewhere that when you're in your early 30's you have a 75% chance of getting pregnant in a year and 3% within a month. So I was freaking out and Mike told me "Look Kathy, you're going to get pregnant fast, I just know it" Which I replied "You're not God, you don't know plus if we try now we'll get pregnant by June of 2009 if we're lucky" So we tried and basically I got pregnant within 3 weeks.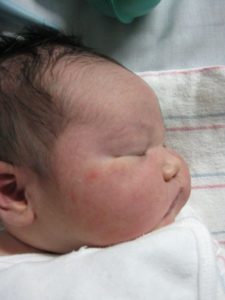 HOW OLD WERE YOU?
I was 33 when I found out I was pregnant and 2 months shy of turning 34 when I had him.
HOW DID YOU FIND OUT YOU WERE PREGNANT?
I was at home about to take a shower and I had to pee so I thought "I have like 10 pregnancy tests, let's just try one…" so I did and the stick immediately turned pink. I started shaking uncontrollably and couldn't believe it…so I kept on checking the paper that the pregnancy test comes with to make sure that the 2 lines meant that I was pregnant…lol.
WHO DID YOU TELL FIRST?
Mike. I called him at work shaking and crying and told him that I took a pregnancy test and that it was positive!! He sounded sooooooooo happy! He told me to take another test and I said "But I can't pee right now!!" so I did 10 minutes later and it was official, I was knocked up. Mike told me later that he was excited but that he was terrified at the same time. Duh.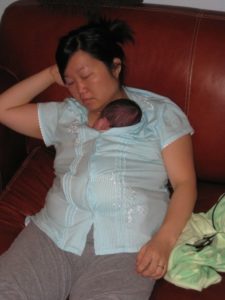 DUE DATE?
April 6th 2009
DID YOU HAVE MORNING SICKNESS?
YES!!!! From week 9-13 I was sick all day & night and couldn't keep anything down. It was basically like having the stomach flu for 5 weeks.
WHAT DID YOU CRAVE?
EVERYTHING except chicken in the beginning, I couldn't stand the sight or smell of it. I was addicted to Chipotle. The Vegetarian Burrito, Root Beer and cake, cake, cake. I eventually found a new love for chicken.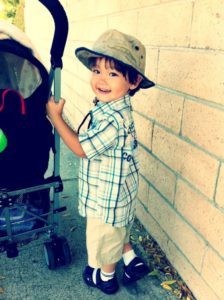 DID YOU WISH YOU HAD THE OPPOSITE SEX OF WHAT YOU WERE GETTING?
At first yes, I wanted a girl soooooooo badly. I cried for a few weeks after finding out we were having a boy. Mike and I were convinced that we were having a girl but we were obviously wrong. I got over that quick.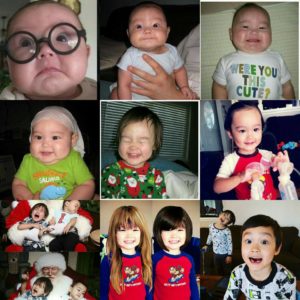 DID YOU HAVE ANY COMPLICATIONS DURING YOUR PREGNANCY?
I failed the first initial gestational diabetes test so I had to take the 4 hour GTT but I passed it with flying colors.
HOW MANY HOURS WERE YOU IN LABOR?
The Doc broke my water, so 22 Hours,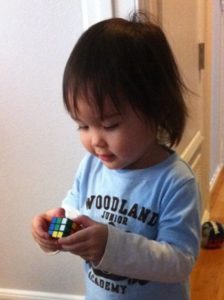 WHO DROVE YOU TO THE HOSPITAL?
Mike at 6:30am in the morning…we had scheduled to check in at 7am.
WAS IT NATURAL OR C-SECTION?
I tried everything to have Josh naturally but…no.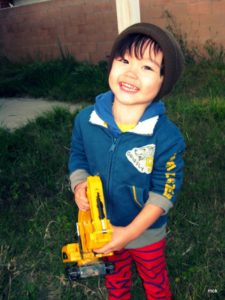 DID YOU TAKE MEDICINE TO EASE THE PAIN?
I was in labor for 20 hours and the epidural would work for about 30 minutes and then wear off on the left side first and then completely…so I had another one put in in a different place and it did the same thing…so I pretty much felt everything. I tried so hard to have this kid naturaly but his legs and feet were stuck in my rib cages and he just didn't want to come out. My normally perfect blood pressure would sky rocket every time I pushed so after all that hard work I ended up having a c-section. I remember being drugged out and hearing everyone in the delivery room laugh outloud as soon as he was pulled out of me. They couldn't believe how huge he was!!! Let me tell ya, C-sections are evil! LOL The recovery has been hell but it was all so totally worth it. The doctor said anyway that it would have been way too traumatic for my body if I did have him naturally because he was way too big for my frame and his umbilical cord was wrapped around his neck. I already want another one! When Josh is a year old we'll try again for a sibling…Last but not least, Mike was AMAZING through all this…poor guy looked more traumatized than me through the whole labor…God blessed me with the most amazing husband perfect for me. He got to stay home with me for a whole month and was a very hands-on dad.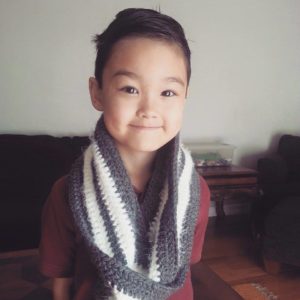 HOW MUCH DID YOUR CHILD WEIGH?
9lbs 7 ounces & 21 inches long and incredibly chubby. Most babies lose weight after they are born but he didn't…he actually gained weight within days.
How old is your child today?
He's now 7 years old and an amazing person already.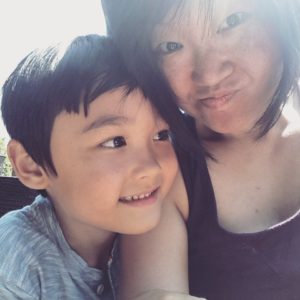 What is your favorite thing about him?
His humor. He's hilarious!
Love you long time,