Since when did KINDNESS become a bad thing…
Dudes.
I just don't get it.
Since when did being a kind person become a bad thing?
So many people think it's a sign of weakness…to be kind.
They treat it like it's a dirty secret…a dirty word.
Seriously. What the heck is going on?!?!
Complimenting someone for a good deed should be met with a THANK YOU but now, some become defensive and say things like, "Don't tell anyone…I have an image to maintain…" and I be like…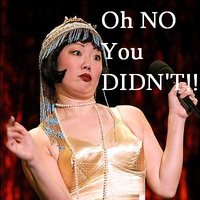 Come on dudes, like it's a bad thing to be generous and thoughtful…it's anything but!!
I personally think there is nothing more badass and hotter than a person who is kind with no strings attached.
Screw the image of being some kind of hardass, badass or macho man or woman…
Ain't nobody got time for that.
You can be STRONG & KIND. You can be the embodiment of both. You are fully capable of both.
And let's not get it twisted, doesn't mean you're not gonna be a poophead too…you're human…not perfect.
Be someone who does good deeds just to do it. You can't live solely with the mentality of "What's in it for me?" That's just gross.
Be someone who puts a smile on a strangers face with a kind word or gesture just for no reason except to make them feel alive and seen.
Be someone who follows through with what they promised to do for others and do it with a happy heart.
Because verbalizing good deeds don't mean crap when your actions state otherwise. That's so childish and embarrassing.
It taints the beauty of what it means to do good….to be good.
Don't be that person that ruins it for others.
Don't be that person who makes someone lose faith in humanity by your buttholeness.
On the flipside, don't be that person who takes advantage of rad people. They have limits too and there is nothing worse than having true quality people walk out of your life.
Just be decent.
No ones asking you to be anything more than just that.
God knows I'm trying…let's be effortlessly kind together and make it into a super duper RAD thing.
Love you long time,