I See Love Strolling Down the Street…
Every morning for the past few months on the way back from dropping the kids off at school, I pass by a tall old Asian couple walking down my street. I wave at them and they wave back every single time.
They wear matching outfits…khakis, polo shirts and the kind of large visors only Asians can rock 😉

They look to be about 65-75 in age and the woman always walks beside the man with her arm looped through his.
And they walk super duper slow. Like turtles moving slow. The man walks with a cane and he basically shuffles. Some days I drive past them to get some coffee down the street and when I drive back, I still see them having moved just a little further down.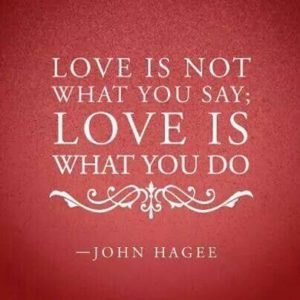 It looks like she does most of the talking but it's animated and I often see them laughing. I suppose it would be easier for her to push him in a wheelchair but the look of determination on his face and the patience she has to do this every morning…says they ain't about doing things the easy way and that's totally badass.
I can tell just by looking at them, they were probably handsome and beautiful when they were young. They may be wrinkled and slower now…but they always look happy. My favorite is when I see her lean her head on his shoulders.
People often use words like grand gestures, gifts, romantic dinners, Tiffanys and flowers to define the meaning and showing of LOVE…
For me, what I see every morning in these two sweet people blows all that other stuff away.
This is what it means to truly love someone. Walking and laughing together hand in hand, in sickness and in health…patiently. Faithfully till the end.
Relationship goals.
Love you long time,