Forget the Past. Don't live in the Future. Be in the Present. Kumbaya your Mind Suckas. God Knows I'm Trying.
I've been paying attention to those around me and I've come to the conclusion that I know way too many angry people hoping for bad karma and ill will towards those they hate and wronged them. So many posts I've read on Facebook are so incredibly dramatic and so revealing in childish ways and there is an understated balance of pity and embarrassment to it all. Well the way I see it, most times people get away having done awful things. Terrible things. Atrocious things.
THAT'S LIFE.
Life has a wicked sense of humor and for you to just hold on to that anger and hope for bad things…what does that make you? They aren't thinking about you, they are living their lives that you are no longer a part of and enjoying it while you sulk and grow older with hatred. People say "What goes around, comes around…" The truth? Most times, it doesn't, why waste your life awaiting news that someone got their "punishment" when you could be living life and enjoying it without the taste of bitterness constantly in your mouth. Move on, forget the past, there are adventures to be had.
We've all been there. On the flipside, we've all let people down, we've all done things we're not proud of but don't waste your time mourning what's lost…move forward. Looking back in anger and sadness keeps you in that shallow place of regret and wrong.
MOVE. YOUR. FEET.
Stop wasting your time in trying to impossibly undo what you've done wrong in the past but what you can do to make things right for those who exist in present time.
Forget about those who make you feel worthless. They do not matter. You LIVE for the people who make you feel ALIVE. You may not matter to the very people you crave and desire but you DO MATTER to someone.
I PROMISE YOU THAT.
So focus on those who make you better. Exist for those who stand by you even in the moments when you don't deserve a shoulder to lean on. True friends work things out even in the midst of hell. True loves stick around when there is dignity and respect for eachother that goes both ways.
MOVE FORWARD. EXIST NOW. LIFE IS FLEETING. MORE TIME IS NOT GUARANTEED.
Channel that anger and frustration to something that can improve YOU. Start Crocheting, it is seriously a stress reliever and you can make a whole lotta cool stuff. Start exercising and move yo ass! Get a punching bag and beat the crap out of it AND get into shape. You will feel fantastic mentally and physically. Have a donut with some chocolate milk.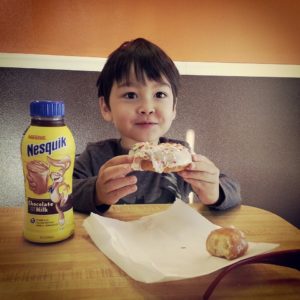 Do whatever it is that takes you to your happy place.
So grab life by the balls and look straight into its eyes and say to yourself loudly and clearly:
I'VE GOT THIS. I MATTER. I CAN DO EVERYTHING AND ANYTHING, YOU JUST WAIT AND SEE."
How do you like them apples?