A House Rooted in Love
I live in the house I grew up in since I was 5 years old.
The boys call the room that I occupied from the age of 5-31, their room now.
My mom told me years ago after I had moved out, they were having some work done in their bedroom during the cold season, so they had to sleep in my room and made a super sad discovery. My room was the coldest one in the house and they were absolutely right. But I loved it. I loved the chill at night. I've always loved the coldness. Well, my parents didn't and they had to turn the heater on full blast during that night.
My mom said she knew the room was cold but my dad didn't, and maybe it's because he's gotten super soft in his old age but she said, the fact that his daughter had slept in that freezing room all those years made his heart break…she said tears were shed.
"Every winter, I would go in your room and put an extra blanket on you to make sure you were ok…" she said.
And she's absolutely right. I would often times, find myself covered in multiple blankets and wonder how it happened.
It was my mommy.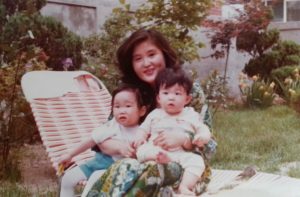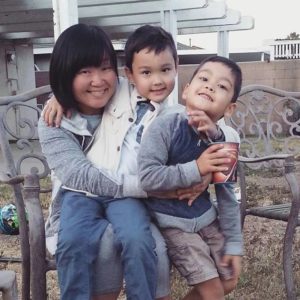 Years later, I'm doing the same for my boys…like tonight. It's pretty cold so I just went in there and covered them with their favorite Star Wars fleece blankets, touching their sweet little cheeks and giving them a kiss on their sweet little demented heads…which I'm sure my mother did for me too.
In the very house I grew up in.
In the very room I slept in.
In the very house that was filled with an abundance of love, chaos, growth and peace.
Now I'm playing the role of mom keeping my own kids warm at night…just as my mom did for me and also raising them to have faith in God to hold onto something to keep their souls warm at night…just as my mother did and pray that I would with my own kids someday.
And honestly? These are the memories and moments that keep me warm at night as my mother's daughter and my father's forever little girl.
He still tells me that when he looks at me, he still sees me as the little 3 year old who would stand in front of the tv, dancing and singing her heart out along with the people on the musical variety shows they would watch.
My dad is turning 80 this year.
I'm trying to remember all the wonderful things and make some great new memories with him while I can
Just like everything in life, nothing ever really happens all at once. It happens slowly and all the sweet memories I had with my parents, I'm slowly starting to remember and relive them as I have these same moments with my own kids.
This house is already rooted in love…my parents made sure of that…and now, Mike and I are just trying to keep the branches and it's foundation strong for Joshua and Matthew.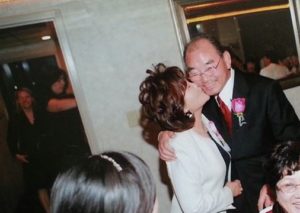 Full circle my friends…full circle and it's all done in love.
Cheers,